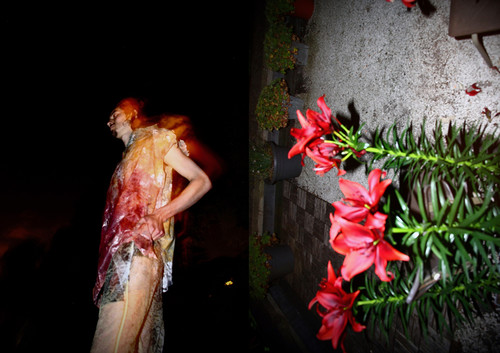 07 May 2018
"It was imperative to create a collection of pieces of clothing that had visually and emotionally their own past, as if they were found objects, and almost refuse to look for the new in terms of design!" states Stefan Djokic about his graduation collection. The collection intertwines personal belongings from his family with waxed cottons, lace and liquid latex, creating rich and emotionally strong textures.
The fashion designer got his BA with honours at Central Saint Martins and is now going through the MA, while collecting professional experience. So far he worked at Sean O'Flynn Bespoke Shirtmaker, with London-based emerging designer Rory Parnell Mooney and lately as a Menswear Designer Assistant under the direction of Lucas Ossendrijver at Lanvin in Paris.
Can you describe your approach or methodology to design?
My approach is very instinctive, versatile and unpredictable, which makes spontaneity a vital creative guidance in my work. I don't believe in rigid methodologies, or in a single formula, to approach design or anything creative.
How does your work environment look like? How does your work environment influence your creative outcome/​designs?
I currently work between two different spaces. I share the studio with other students on the MA course at Central Saint Martins, which is a very vibrant, stimulating but often hectic environment. I also have my own studio where I can operate in solitude. There are moments during the creative process when solitary confinement is crucial for me in order to be able to step back, assess my work and move forward.
What inspires you?
Passion and dedication