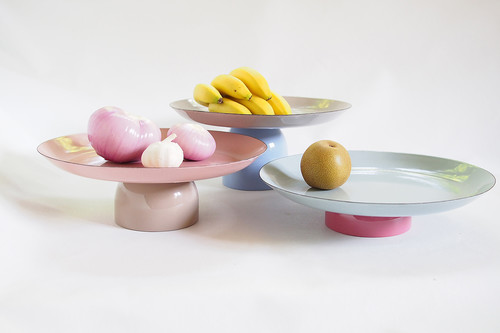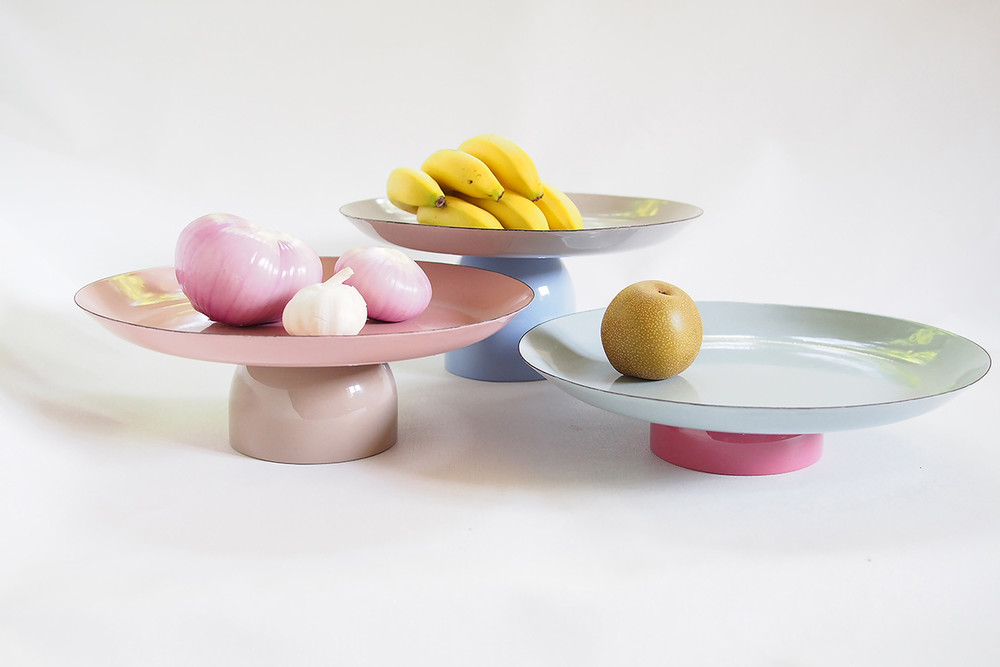 17 May 2018
The design studio jpbd develops, since 2014, objects based on materials and production processes found in everyday China. Based in Shanghai and inspired by the pragmatic spirit of Chinese culture, its founder Jean-Philippe Bonzon collects and reassembles what teases his designer eye into trays out of wood and enamel, paper and LED lamps, sidetables made out of jade, on colorful cords hanging mirrors. All of these objects leave space to the user in how to use and customize them along their own needs and taste.
The works of jpbd were featured at ALLUNEEDNOW and MatzForm or the Design Shanghai 2018. Further exhibitions took place at the Fabbrica del Vapore and Zona Tortona, Milano Design Week 2017; the Mobilab Gallery, Lausanne and at Maison & Objet 2016, Paris.
Bonzon, who graduated in Industrial Design at ECAL, worked as senior designer in Shanghai at Neri&Hu Design and Research Office, but also gathered experience in exhibition design and scenography, working for the Fashion Show in Shanghai, for Minki London, or the exhibition Excellent Swiss Design 2014 at Westbund, Shanghai.
Can you describe your approach or methodology to design?
Curiosity, observing, discover a new culture and meet people to understand the needs. By these observations, I can get some inspirations. I'm willing to create design where the people can appropriate the object by doing some controlled modification of it. I would like to offer the possibility of customization like offering the choice of different colors and small details.
Did recent technological changes impact your work? If so how?
I didn't work with any recent technologies which could change or impact my work so far. I'd be curious about which one this could be? I usually like to work with classical contemporary precision technologies. But I'm open and curious about working with any kind of ​"new technology".
How does your work environment look like? How does your work environment influence your creative outcome/​designs?
My studio is a big nest of creativity (an organized mess), I store everything from my packaging to prototypes, mockups and samples. I hope it will change in a close future. I love working either with some music, or with the sounds of the birds through my windows in Shanghai.
What inspires you? Can you describe an event that recently inspired you?
Inspired by my living environment and the curiosity to discover new places and culture around the world.
It's always interesting to use these kinds of ​"sharing apartment"-apps in different cities in the world, like Sydney, Milano, New York or Shanghai. It gets you closer to the local culture and tell you a bit more about how people live and what kind of furniture they use. But most of the time, I'm in China, which is a big gap from Switerzland. Discovering factories has been very inspiring for me. To see the evolution and the transformation of the materials from the beginning to the end. The worker in these Chinese factories are very inspiring too, they are full of creativity. They always customizr objects for their specific needs with the strict minimum. You can discover objects like chairs, tools or any furniture, that help them to do the work, created at a very low cost.
They have a very pragmatic spirit and this is very interesting to see.
With what company would you like to work with?
I'm happy to work with any company which has a serious know-how and is willing to have a nice collaboration with me.