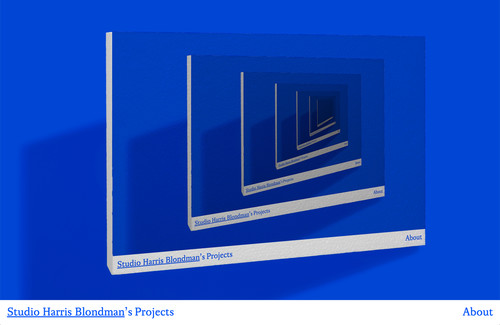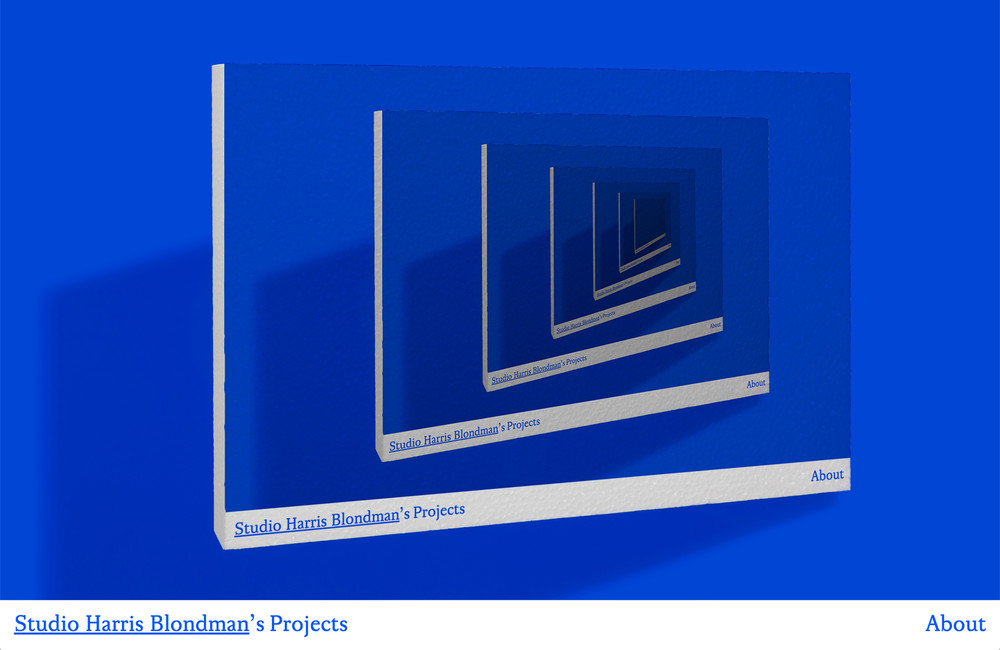 21 April 2018
It is not surprising that the websites of Studio Harris Blondman look like no other, feel like no other, as each is coded towards its specific content. In their hands, a website overcomes the standardized display of databased information. Each website offers the user an experience where content, form and navigation produce an enjoyable and intriguing whole.
Harris Blondman is an Amsterdam-based graphic design studio, founded in 2013 by Harry Bloch and Joris Landman. The studio combines classic graphic design knowledge with new media expertise and creative coding. This combination entails a vanguard position that promotes independent and experimental digital design in its recognition. Their clients include, among artists, designers, and architects: Swiss Design Mexico, the EPFL , the City of Renens, Médecins Sans Frontières and the Amsterdam underground club Sexyland.
Can you describe your approach or methodology to design?
We're a graphic design studio working on the cutting edge of graphic tradition and digital experiment. To this end, we approach graphics, identity, code, and interactivity as integral elements of a design. We develop all parts simultaneously and iteratively, going back and forth between trying things out directly in code and working with visualization software. Everything we do is content-first, hands-on, and custom-made.
Did recent technological changes impact your work? If so how?
Rather than specific changes, what impacts us is the non-stop evolution of technology as an interrelated whole. As digital graphic designers, developments in software and hardware affect our work directly and at all levels—technical, visual, conceptual, functional. Things that are impossible to make can suddenly become easy, and familiar functions can change abruptly or disappear altogether. This makes the medium naturally fluid and multiform, and what we make has to work for many different devices and sizes. These dynamic conditions are very inspiring to us. It's what shapes our practical way of working, our empirical approach to design, and our sensitivity to unexpected finds.
What does your work environment look like? How does your work environment influence your creative outcome/​designs?
Our studio space is rather minimal, with standing desks, a printer, a bookshelf, and a plant. We're based in Amsterdam, we work quite internationally, and we teach at various art schools. In other words, outside of the studio, we have the chance to be surrounded by interesting people and activity. The digital design scene is starting to claim its place right now. It's exciting to be part of this period in design.